I worked on last collection of Anne Sofie Madsen
the collection was presented at the Dutch embassy , i was inspired by organic texture of the clothes , wool…
My Point with the hair was to create huge hair but with an electrifying texture.
for this hairstyle i didn't use much product just some SHU Uemura Volume maker on the roots the rest had to stay very dry and frizzy , i decided to not use any product on the lengths then .
My technique was to backcomb the total head and then to crimp on top of the mess. then the longest part is to brush it all out after to get this No texture hair and electrifying style.
this is the product i used

Now look at all the looks of the collection :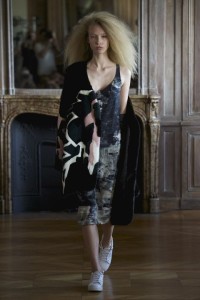 Comments